CBD oil is a food supplement made from hemp that has gained huge popularity throughout the world in recent years.
Part of CBD oil's notoriety comes from its associations with cannabis oil, and its remarkable ability to support a healthy body and mind.
We know CBD oil is more popular than ever, so how many people use CBD oil?
Related: 7 Uses of Hemp That Could Change the World.
Related: The Difference Between CBD Oil and Hemp Oil.
What is CBD oil?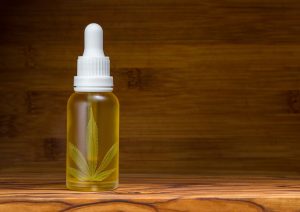 Before we answer how many people use CBD oil, let's first explain in a bit more detail what CBD oil actually is.
We've already mentioned that CBD oil has strong associations with cannabis oil. But although they are related, CBD oil is a different thing altogether.
CBD oil is made from hemp plants. Hemp plants are part of the Cannabis Sativa L. plant family. Cannabis Sativa L. Includes both hemp and cannabis plants.
Hemp plants, unlike cannabis, are non-psychoactive as they contain under 0.2% THC. THC is the cannabinoid that gets you 'high'.
Hemp plants are harvested, and concentrated CBD extracts are made via a process called supercritical CO2 extraction. The resulting CBD extract is a thick greenish brown paste that is used to make CBD oils, skin balms and edibles.
Related: Is CBD Paste Better than CBD oil?
Related: How is CBD oil made?
How many people use CBD oil?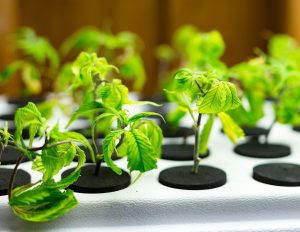 A recent consumer survey carried out in the United States by Cowen & Co found that a whopping 7% of respondents use CBD as a supplement.
The study was launched to discover the direction of the CBD market so as to create financial projections for the future of the CBD industry.
2,500 participants took part in the survey and 6.9% stated that they use some form of CBD supplement. This led Cowen to predict that by 2025, 10% of Americans will be using CBD.
Related: Top Five Most Powerful Supplements in the World.
Who uses CBD oil?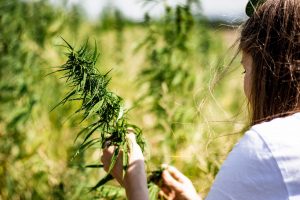 Cowen's study found that CBD use is highest among 18-34 year-olds.
However, as one of the UK's leading CBD retailers we can say that our customer base is much more comprehensive, and we supply our organic, full spectrum CBD oils, pastes, balms and edibles to people of all ages.
Related: The Difference Between Full Spectrum CBD Oil and CBD Isolate.
Since Cowen's study was carried out in the United States, it is possible that over the pond older generations have yet to catch up with the CBD boom, while in the UK CBD users are more diverse.
What form of CBD supplement is most popular?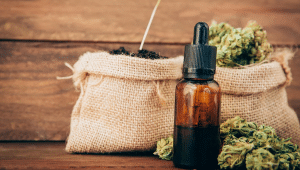 As suspected, Cowen's survey found that CBD oil is the most popular form of CBD supplement. CBD oils make up 44% of the CBD industry, and it is easy to see why.
They are easily the most versatile form of CBD supplement, since they can come in a variety of strengths and can be used orally, sublingually (under the tongue, which is the best way to take CBD oil), and topically (on the skin).
Second most popular was skin products, accounting for 26% of the market, then capsules at 22% and finally beverages and edibles.
Related: What is the best way to take CBD?
The CBD oil market in 2019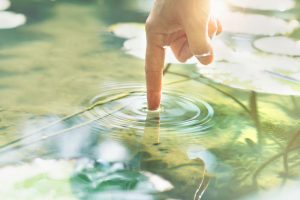 The results of this study mean a lot of good things for the CBD market.
For CBD entrepreneurs the statistics are encouraging to say the least, as Cowen predicts that the CBD industry will be worth a whopping $16 billion by 2025.
Related: Is CBD oil a good investment in 2019?
More importantly, though, it has a lot of good indications for people who use CBD oil every day.
Millions of people across the globe have been helped by CBD oil, and many rely on it to support their wellbeing. Findings like these mean that the government bodies like the FDA, MHRA, the Home Office and the DEA will have a very hard time making CBD oil unavailable to those who use it.
While the FDA and the MHRA primarily have public safety in mind, there has been a pressure on government to 'crack down' on CBD sales since the market is so poorly regulated. The Home Office and the DEA also fear that it could lead to an insurgence of illegal marijuana sales and use, which sadly reflects a very outdated way of thinking.
But studies like this that show just how many people use and rely on CBD supplements put a ton of pressure on regulators to not deprive people of CBD oil. So much so that in 2018 the DEA released an official statement saying that while they do consider CBD oil to be a Schedule 1 substance, they have no intention of stopping people from using CBD oil if it helps them.
Related: Why is CBD Oil Legal? Understanding the Law Around CBD Oil.
Where to buy high grade organic CBD oil in the UK
At Aura CBD Oil UK we have helped thousands of people across the globe create their own wellbeing, naturally.
Our unique range of CBD oils, pastes, balms and edibles are 100% organic, full spectrum and whole plant extracts made from European CBD-rich hemp plants.
We also offer one of the world's most competitive CBD wholesale programs with flexible rates and low start up costs.
Related: Aura CBD Oil Wholesale UK: Working with Us.
If you have any questions about what we do at Aura you can email us at info@auracbdoil.com or send us a message on Facebook.
If you liked this article be sure to check out our blog where we upload new content every week to keep you informed about the world of CBD.