The CBD oil industry is booming throughout the world. It is one of the world's most talked about health supplements and CBD sales continue to be on an upward trend as demand grows alongside public awareness.
Since CBD oil is legal to buy, sell and use in the UK and throughout most of Europe, it is getting a head start in what is predicted to be a £106 billion cannabis industry by 2028.
In this article we'll discuss if CBD oil is a good investment in 2019, and how to go about investing in CBD oil.
Related: 7 Uses of Hemp that Could Change the World.
Is CBD oil a good investment?
So, is CBD oil a good investment in 2019? Here's what the experts say.
Stock analysts have predicted that the European cannabis and cannabinoid market bill be worth a whopping £106 billion by 2028, which is double Apple's profits for last year and more than the annual economic output of Ukraine.
Analysts also predict that as European laws regarding cannabis and cannabinoids relax, the cannabis industry will boom. Since CBD oil is legal to sell as a food supplement throughout the UK, it is getting a head-start on what is being dubbed the UK's 'green rush'.
CBD oil allows entrepreneurs in the UK to become a part of the green rush, without investing millions of dollars in the hope that cannabis becomes fully legalised in the UK. With low start up costs and increasing public awareness, now is the perfect time to start investing in CBD oil.
Next we'll look at the nature of CBD oil and the legal situation in the UK, essential information for any CBD entrepreneur.
What is CBD oil?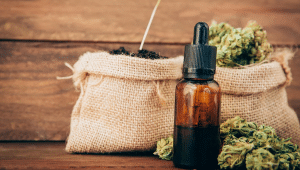 CBD oil is a food supplement made from hemp plants. The active ingredient in CBD oil is CBD, a cannabinoid. Unlike THC, CBD does not cause a 'high' and is legal to buy, sell and use in the UK.
CBD oil is made by extracting CBD from hemp plants, creating a CBD-rich plant paste that can be used to make CBD oils, skin products and edibles.
Is CBD oil legal?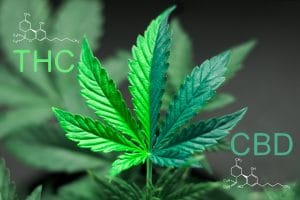 CBD oil is legal to sell, buy and use in the UK, as long as it is made from hemp plants and not marijuana.
Both hemp and marijuana are part of the same plant species; cannabis sativa L. The species was divided into two categories of hemp or cannabis for legal purposes. Over time, strains of cannabis adapted and were specifically bred that were non psychoactive, and were a highly versatile and sustainable crop. For years these plants were still classified as cannabis and therefore were illegal across most of the world.
In the UK in 1993 these low-THC, non-psychoactive cannabis plants were legalised and named hemp. In the United Kingdom, any cannabis sativa plant that contains under 0.2% THC is officially classified as hemp. In the US, this value is 0.3%. Other countries have a higher threshold, for example Switzerland, where it is 1%.
Thus, as long as CBD oil is derived from hemp plants and only contain trace amounts of THC, it is legal to buy, sell and use throughout the UK. The law in the US, however, is still somewhat foggy and the DEA recently classified CBD as a schedule 1 controlled substance.
CBD and medical claims
When it comes to investing in CBD, understanding the rules around marketing are extremely important.
The MHRA, (Medicines and Healthcare products Regulatory Agency), recently classified CBD oil as a medicine when it was being sold for medicinal purposes. Now, that does not mean that CBD oil being sold as a food supplement is a medicine. CBD oils being marketed as food supplements are governed by food laws.
If CBD oil is sold as a medicine, the company needs a special license that mostly pharmaceutical companies are able to obtain. To sell a medicinal product in the UK without this license is illegal.
So, in order to market your CBD oil as a food supplement and not a medicine, you need to make sure that you don't make any medical claims regarding CBD oil anywhere on your site. This is very important as even a client testimonial or a blog article can constitute a medical claim.
Here is the MHRA's guide to what constitutes a medicinal product, including an appendix dedicated to CBD: https://assets.publishing.service.gov.uk/government/uploads/system/uploads/attachment_data/file/759581/012__GN8_-_final_2018_combined_doc_Oct.pdf
Related: Why is CBD Oil Legal? Understanding the Law Around CBD Oil in 2019
Starting your own CBD oil business
There has never been a better time to start your own CBD oil business. CBD oil is just starting to break through to the mainstream, as awareness and popularity increases along with overwhelmingly positive media coverage. Even Martha Stewart is launching her own brand of CBD oil in the United States.
For an in-depth guide on how to start your own CBD oil business, check out our article: How to Start Your Own CBD Oil Business: Our Step-by-Step Guide.
CBD oil wholesaler UK
Aura CBD Oil UK was one of the first CBD companies to set up in the UK. We offer our wholesale clients our years of expertise, a friendly one-to-one service, low start-up costs and competitive prices.
Our CBD oils, pastes, balms and edibles are all 100% organic and full spectrum extracts made from the highest-grade CBD-rich hemp nature has to offer.
To find out more about what we do at Aura, or request a wholesale catalogue, you can email us at info@auracbdoil.com or send us a message on Facebook.
If you found this article useful be sure to check out our blog where we upload new content every week to keep you informed about the world of CBD.