Wanting to know how to set up a CBD oil business? Here we've compiled a list of our top tips for how you can get started in the CBD industry.
CBD oil is fast becoming one of the most talked about supplements in the world. Not only because of its origins in the cannabis sativa plant, but because of how many people around the world are using it.
As a result, the industry is booming. It also means that the need for genuine, high grade CBD oils is more than ever.
Here's our top tips on how to set up a CBD oil business:
Decide on your ethos – why do you want to start selling CBD oil?
Decide on your target audience – do you have a niche?
Choose a business model – do you want to create your own brand or sell someone else's?
Find a supplier of high-grade, organic CBD extracts.
Always choose full spectrum CBD oil.
Get active on social media.
Educate yourself on the latest research in the field.
Let your products speak for themselves.
Below is a breakdown of each of these steps and why we think they are so important.
Decide on your ethos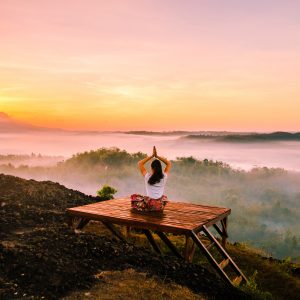 The first thing you need to think about is your ethos. Ask yourself questions like: Why do I want to start selling CBD? Do I have a personal story regarding it? Do I feel inspired to help people support their own wellbeing?
The answers to these questions will help you determine your ethos and your goals regarding your CBD business.
Some people like to be hands-on with their customers, and some people like to be more passive and let the products speak for themselves.
Hands-on people are willing to educate their customers about CBD, (without making any medical claims unless you are a doctor).
More passive types of people prefer to keep it light and not get too involved with the personal needs of the customers. This type of CBD seller will attract more customers who already know a lot about CBD oil and don't need extra guidance.
Both approaches are good and it's always best to choose whatever naturally suits your personality and your level of expertise.
Decide on your target audience
Your target audience are the people you hope to sell your CBD oil to.
We've found that people from all walks of life use CBD oil, not just health fanatics.
Some people are looking for help regarding a specific health concern and heard about CBD oil on television or in the news.  Others are using it as part of an overall healthy lifestyle; many of these people are interested in natural supplements and remedies.
Our client list includes athletes, beauty therapists, nutritionists, and even vets.
We do not recommend branding your CBD oil as a treatment for any particular health condition. If you do this not only are you breaking MHRA reulations, but acting unethically as well.
You don't have to choose a particular kind of person you want to create your brand for, but it can be helpful to establish a general idea.
Choose a business model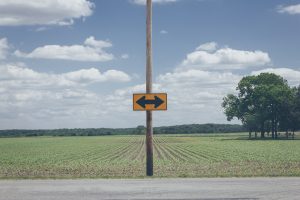 Do you want to create your own CBD oil brand? Or have you already seen a CBD oil company you like and want to sell theirs?
You can buy CBD oil labelled, with a pre-existing CBD brand. This is a good option because that brand already has a sturdy reputation which can give you a head start.
Alternatively, you can buy CBD oil on a white-label basis. White label wholesale means you can create your own branding. You will receive unlabelled CBD products which you will need to label.
This is a good choice because that way you have more autonomy and have an opportunity to create something new or fill a gap in the market.
Related: Aura CBD Oil Wholesale UK – working with us
Find a supplier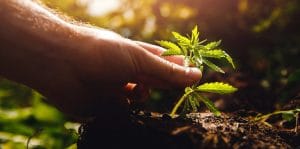 You need to either find a supplier of ready-made CBD oils or find a supplier of the raw material (CBD paste) and make your own.
To compete with other CBD sellers, you need to make sure whatever you buy is very high quality, not only for your business' sake but for your customers too.
Avoid the temptation to go for super cheap CBD oil. A lot of it comes from Chinese industrial hemp that is very poorly regulated and low in CBD. Or it is made from CBD isolate which is banned in the UK.
We cannot stress enough how important it is that you go for organic, high grade, whole plant extracts. These extracts will keep your customers coming back, and will ensure your reputation grows.
At Aura CBD Oil we have a wholesale program where we supply businesses and sole traders with high-grade, full spectrum and organic CBD oils and pastes.
We offer our products labelled and white label. We are the only CBD retailer in the UK to sell the raw extract in bulk, so you can have full control over your business and make your own products, too.
Go for full spectrum CBD oil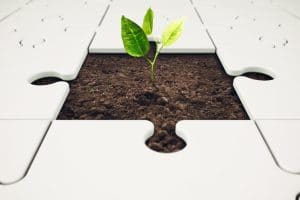 This is probably the most important piece of advice you will hear about how to set up a CBD oil business: go for full spectrum CBD oil.
Why? Because full spectrum CBD oil contains a full spectrum of all the cannabis compounds that naturally occur in hemp and cannabis plants. That includes THC, other cannabinoids, terpenes, flavonoids and fatty acids.
CBD works in synergy will all these other compounds. This is because of a phenomenon called 'the entourage effect'.
Get active on social media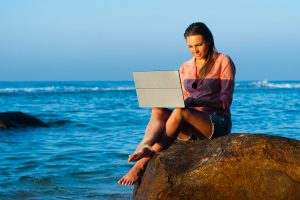 These days your customers want to talk to you and access a more personal service. People also like to see the person they are buying from, and not just a store front or a web-page.
Having a social media profile helps you establish trust with your customers and means you can answer their questions quickly.
It's 2018, and email is kind of like the new snail mail. A LOT of people contact businesses through social media. That's why it is important that your customers can reach you there.
So many successful CBD oil companies started out on social media – us included.
Even now our founder Aura is still available for a personal one to one service on Facebook. You can talk to us about our wholesale program via our Facebook page.
Educate yourself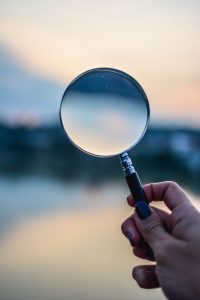 It's really important that you stay informed, so you can keep your customers informed, too.
There is a rapidly growing body of research surrounding CBD oil. Reading peer reviewed research can help you understand the science behind CBD oil, which you can pass on to your customers.
Some really good resources are Project CBD and PubMed. We also update our blog every week with the latest news and research in the world of CBD.
Let your products speak for themselves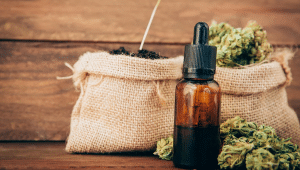 Honestly, the single most important factor is the quality of your oil.
People talk, and we think earning trust in the world of CBD is 90% word of mouth. That means that what people think about the quality of your CBD oil could make or break your business.
As long as you have a high-quality product, your customers will keep coming back and you'll build a solid reputation in the industry.
It will also make you stand out from the rest – there are a lot of dodgy oils on the market and people need a CBD retailer they can trust, especially when it comes down to their body and wellbeing.
Where to buy wholesale CBD oil in the UK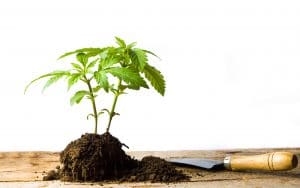 So now you know how to set up a CBD oil business.
We've shared with you what has worked for us and how to keep your customers happy and ready to support their own wellbeing, naturally.
We sell high-grade, full spectrum, whole plant and organic CBD oils, pastes, balms and edibles as part of our wholesale program. If you have any questions about working with us, you can email us at info@auracbdoil.com, or get in touch on Facebook.