We are Aura CBD Oil UK
Aura CBD Oil UK was founded on the principle that all people can create their own wellbeing, naturally.

AURA CBD OIL
A bit about us…
Our founder Charlotte discovered CBD in 2013 and since then dedicated herself to making high-grade organic CBD oil, paste, balms and edibles available to all.
Fast forward 5 years, and Aura CBD Oil UK is a business to be proud of.
We believe in 100% natural, organic, full spectrum CBD products at fair prices.
We believe in maintaining the integrity of the hemp plant. That's why we use minimal processing, source our hemp from organic farms, and make our CBD extracts using supercritical CO2 extraction.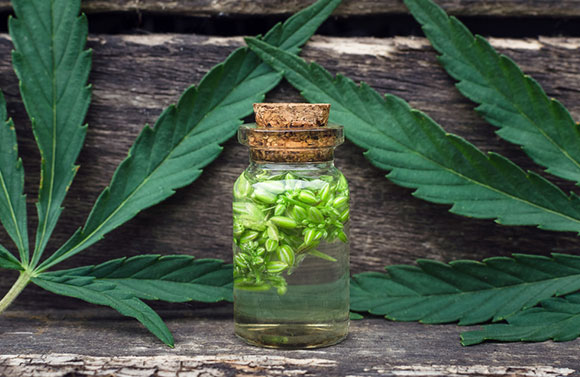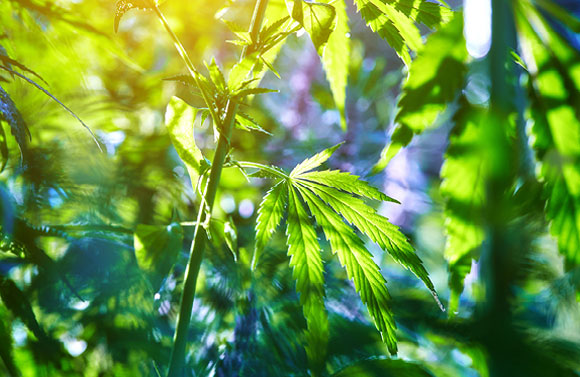 Our planet is important to us. That is why we always source recyclable or reusable materials wherever possible.
Aura CBD products are 100% vegan and cruelty free and always will be.
On the Aura CBD Oil website, we regularly update our blog, so you can stay informed about the world of CBD.
Aura offers a one-to-one free online consultation service to help you get started on your CBD journey. We make sure all your important questions are answered and that you get the right CBD products for your individual needs.
Join our online community on Facebook to be the first to know about promotions and product launches.
If you have any questions. You can email us at info@auracbdoil.com or contact us on Facebook. We love to hear from you!
The Inspiration Behind Aura CBD Oil
Hi, my name's Charlotte. I'm the founder of Aura CBD Oil UK. I first discovered CBD back in 2013. Before then I was like most people; I didn't pay too much attention to what I put in my body and I believed that my health and wellbeing wasn't down to me.
In 2013 I underwent a profound personal transformation where I discovered many things about myself and my wellbeing. I switched over to a vegan diet and began fervently researching everything I could find about natural supplements.
When I came across CBD, my life changed. I wanted to tell everyone who would listen about CBD, and I believed this information should be accessible to everyone. It was then decided to become a part of the CBD community and set myself up as one of the first UK CBD retailers to sell organic CBD oil and paste.
Fast forward 5 years, and Aura CBD Oil UK has transformed into a business I am immensely proud of. Every day I get to be a part of empowering others to support their own wellbeing, naturally. I have gained wide experience and knowledge about CBD and always stay up to date with the latest peer reviewed research in the field. For the past five years I have built an online community where members can support each other on their wellbeing journey.
If you have any questions about CBD or Aura CBD Oil, I am available to chat. Just get in touch on Facebook or email me at info@auracbdoil.com. I always want to hear from you.
I sincerely wish you health and happiness on your CBD journey and beyond.
Love,
Charlotte
What is CBD oil?
CBD oil is a CBD-rich hemp extract, made from hemp plants. It contains CBD, which is a cannabinoid.
How is Aura CBD oil made?
Our CBD oils are made by a process called supercritical CO2 extraction. The CO2 acts as a solvent that separates the CBD out from the rest of the plant material. The result is a CBD extract that is rich in CBD but still contains a full spectrum of plant chemicals naturally occurring in hemp plants.
Is Aura CBD oil full spectrum?
Yes, all our products are made with whole-plant, full spectrum CBD extracts. They contain trace amounts of other cannabinoids as well as terpenes, fatty acids, flavonoids, fibre, essential vitamins and minerals and chlorophyll.
Is Aura CBD oil organic?
Yes, all our products are made with organic ingredients, including our oils, pastes, skin balms and edibles.
Is CBD oil the same as hemp oil?
No. CBD oil is made from hemp, but it is not the same as household hemp oil. Household hemp oil, or hempseed oil, is made by pressing hemp seeds to extract the oil. CBD oil is made from the whole hemp plant, and is a CBD-rich extract.
Is CBD oil the same as cannabis oil?
No. Cannabis oil is made from cannabis plants that contain over 0.2% THC. CBD oil is made from hemp plants that contain under 0.2% THC.
What is the difference between CBD and THC?
CBD and THC are both cannabinoids. THC is the compound that makes cannabis psychoactive. CBD is not psychoactive.
How long does it take for my products to arrive?
All packages are shipped by Royal Mail first class recorded delivery, generally received after 1-3 working days. The only exception is the CBD infused raw chocolates, which are made in Europe and shipped express delivery to the UK. These take 3-7 working days to arrive.
Do you ship outside the UK?
Yes, we do. If you'd like to enquire about shipping outside the UK, please email us at info@auracbdoil.com.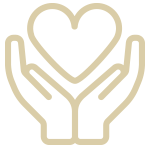 Aura is...
Aura believes...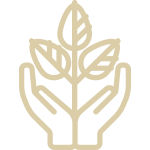 Aura supports...