Aura CBD oil was one of the first CBD retailers to be set up in the United Kingdom.
Over the years we have established a reputation as one of the most trusted and highly recommended CBD brands in the UK.
In 2017 we launched Aura CBD Oil Wholesale UK, where we supply CBD sellers with high-grade, organic, full-spectrum CBD extracts at wholesale prices, for already established businesses or those who are looking to set up their own CBD oil business.
Our wholesale clients include CBD companies, sole traders, spas, health food companies and more.
Why work with Aura CBD Oil Wholesale UK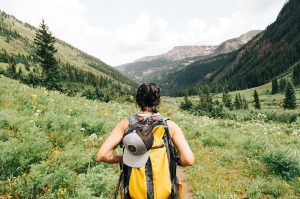 Here is what you can expect from working with us:
Expert advice from one of the first UK based CBD sellers and wholesalers.
Incredible customer satisfaction – it only takes a Google search to see five star independent reviews across our entire range of products.
100% organic, full spectrum, whole plant CBD extracts produced in Europe from CBD-rich hemp strains.
A personal, flexible one-to-one service so you get your questions answered and feel confident as a CBD seller.
High-grade CBD extracts at competitive price points.
An entirely vegan and cruelty free range, which is important to a rapidly growing number of consumers.
Soil association certified organic ingredients.
Buy from a producer and cut out all the middle men.
Flexible start-up costs, with a low minimum order depending on the wholesale package you choose.
A versatile and unique range of CBD products.
A friendly service, expert guidance and full product training.
We can ship anywhere in the world – providing CBD is legal in your country or state.
Fast shipping – we can get your order to you in as little as 48 hours.
High-grade CBD extracts at competitive prices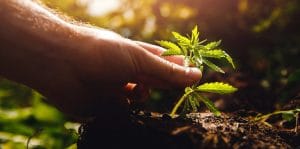 Undeniably, the most important part of selling CBD oil is that your product is of the highest quality, at the right price for you and your prospective customers. Aura CBD Oil Wholesale UK offers competitive prices for a product you can trust.
We have an extremely loyal customer base because our products provide for them what many other CBD oils cannot:
Our entire range is made with organic, full spectrum, whole plant extracts made in Europe.
We use Soil Association certified organic hemp seed oil as a carrier.
Our edibles and skin products such as our CBD infused raw chocolates, our edible CBD skin balm and our turmeric MCT cannabis butter are all made with soil association certified organic ingredients.
Our entire range is vegan and cruelty free.
Because of our people-before-profits ethos, we keep our prices fair – we believe everyone should have access to real, natural CBD extracts.
We offer all our customers, both retail and wholesale, a personal service with a free telephone consultation to get your important questions answered.
A CBD oil wholesaler you can trust
If you are starting a CBD business or simply want to add CBD to your pre-existing portfolio, you need a CBD wholesaler with a trusted reputation. We were one of the first CBD wholesalers in the UK and we are one of the only CBD retailers in the country to sell CBD paste as part of our wholesale catalogue.
We have a solid reputation as one of the UK's leading CBD brands, with a long-standing, loyal client base and high customer satisfaction.
Selling the Aura CBD brand
Selling under the Aura CBD brand gives you a head start since we are a trusted name in the business. We also take care of packaging and labelling, so you don't have to.
You can sell our branded products on your website and social media profiles as well as shops, markets and other premises such as spas, clinics and gyms.
Growing your own CBD brand
Alternatively, you can buy our entire range on a white label basis. We also sell our CBD paste in bulk, which can be bought readily decarboxylated or raw. This gives you the opportunity to produce your own CBD products and grow your own brand.
A personal, flexible, one-to-one service
At Aura CBD it is important to us that you feel confident as a seller of CBD oil. That's why we offer a personal service where you can get all your important questions answered.
We can update you on all the latest legislation regarding CBD oil and point you to useful resources for the latest in cannabinoid research.
We strive to offer a personable, friendly service and can share our experience and general advice for getting started selling CBD.
Our start up prices are flexible depending on what kind of wholesale package you choose and according to your individual needs.
Our top tips for how to start selling CBD oil
To give you an idea of what you need to get started, here is our advice for anyone looking to sell CBD.
Only work with full spectrum CBD extracts
We strongly recommend working only with full spectrum products.
Full spectrum products contain a full spectrum of all the beneficial compounds that naturally occur in hemp and cannabis.
Full spectrum CBD contains a full spectrum of all the cannabinoids and other phytochemicals such as terpenes, flavonoids and fatty acids naturally occurring in the extract.
The CBD and all these other important components work in synergy, a phenomenon known as the entourage effect.
Educate yourself
It is important that you have a strong foundation of understanding before you start selling CBD. Spend time researching the science behind CBD so you can answer your customers' questions.
Some important points to research are the entourage effect and the endocannabinoid system. 
You will also need to keep up to date with the latest cannabinoid research to keep your customers informed with the right information.
You can read our blog, where we upload articles every week.
Other useful resources include Project CBD and PubMed where you can find links to peer reviewed research in the field.
A genuine passion
One of the things that has made Aura CBD Oil a company to be proud of is the genuine passion we have for cannabinoids and the natural world as a whole.
Aura started up Aura CBD Oil with a clear vision in mind: she believes that all people have the right and the ability to create their own wellbeing, naturally.
It's important that you are passionate about CBD oil. Your sincerity will also be clear to your customers, and that is sure to keep them coming back!
Keep it environmentally friendly
These days people expect companies to work to reduce their carbon footprint.
Try to use as little plastic as possible, and we recommend completely avoiding any polystyrene packing materials.
(Recycle all your own waste too!)
Go for organic
It is very important that you choose CBD extracts that have been grown without the use of pesticides and chemical fertilisers.
If you are making your own CBD products from extract, then go for organic carrier oils and ingredients for your oils and edibles.
Not many other CBD sellers in the UK do this, so not only will it set you apart from other sellers, but it will ensure your products are of a higher standard.
All our products, including the raw CBD extract, are 100% organic.
NEVER compromise on quality!
Sites like Amazon, eBay and some online CBD stores are selling very cheap CBD oils.
While the price points of these oils may be tempting, these products are almost always made with low grade Chinese industrial hemp, have not been tested for safety and in some cases have been found to have almost no CBD concentration.
A lot of cheap CBD oils are also made with something called CBD isolate – a heavily processed type of CBD that comes in the form of a white powder or crystal which is dissolved in hemp oil.
CBD isolate has been banned for sale in the UK as the Food Standards Agency has classified CBD isolate as a novel food.
Keep it healthy
If you decide to expand your product range to include edibles, we recommend keeping them sugar free and instead using sweeteners such as agave nectar. Our organic CBD infused raw chocolates are made using agave nectar and are dairy, gluten and soy free.
Get in touch
If you have any questions about Aura CBD Oil Wholesale UK or want to get started selling CBD oil, get in touch on Facebook or email us at info@auracbdoil.com.