Hemp is a plant of the cannabis sativa family.
The key difference between hemp plants and cannabis plants is that hemp only contains trace amounts of THC, the cannabinoid that makes cannabis psychoactive.
Hemp is amazingly versatile, strong and adaptable. It can be grown in the temperate climates of the northern hemisphere, and can grow 20 feet tall in just 4 months!
Because of hemp's versatility and speedy growth, it is a sustainable alternative for a lot of industries.  It has hundreds of uses that could replace unsustainable production in the near future.
In this article we'll outline 7 uses of hemp that could change the world.
Uses of Hemp
Hemp was one of the first plants to be used for its fibre 10,000 years ago.
It is also one of the world's fastest growing plants, and is ready to harvest in just 4 months after planting.
In 2013, BMW released an electric car with a hemp fibre interior, making the car super-light and efficient, as well as more environmentally friendly.
With hemp becoming used more and more widely across various industries, hemp is set to replace a lot of unsustainable materials that we simply won't be able to use in the future.
Below is a summary of 7 uses of hemp that could change the world for the better.
CBD Oil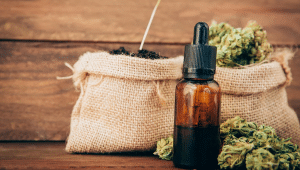 CBD oil is a food supplement made from hemp plants. Hemp plants are harvested and undergo a process called supercritical CO2 extraction to create a CBD extract, which can be made into CBD oil.
CBD is a cannabinoid, like THC and the lesser known CBN and CBG. There are currently 113 known cannabinoids naturally occurring in hemp and cannabis plants. CBD oil only contains trace amounts of THC, the compound in cannabis that is psychoactive.
Related: The Difference Between CBD Oil and Cannabis Oil.
Food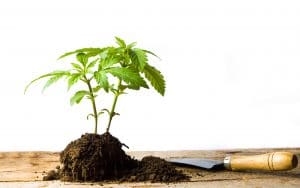 We've already mentioned how hemp is used to make supplements such as CBD oil.
But hemp is also an especially rich source of essential fatty acids omega 3 & 6. Hempseed oil is a great way to increase your intake of omega 3 & 6, and can be used in cooking and salad dressings.
Not only that, but hemp seeds are also a source of plant protein. Hemp protein powders are popular amongst vegans looking to get extra protein to support their wellbeing.
Related: 10 Delicious Ways to Add CBD Oil to Your Diet.
Biodegradable plastic
Biodegradable hemp plastic could be a sustainable alternative to traditional polymers.
When making hempseed oil, only the hemp seeds are used, meaning a ton of wasted hemp fibre that could be put to good use.
Thankfully, all this hemp fibre can be used to make strong plastics. The Hemp Plastic Company based in the United States are working towards creating single-use plastics out of hemp fibre. The company are currently producing about 1 million pounds of hemp plastic a week, and the numbers are sure to grow rapidly.
With billions of tons of plastic entering our oceans each year, you can see how the rice of hemp plastics could change the world for good.
Construction
Another use for hemp fibre in construction.
Hemp can be used to insulate buildings and replace toxic fibreglass or spray polyurethane foam, (SPF). These traditional insulations have a 'high toxicity profile' and are made from chemical materials.
Hemp fibre can also be used to produce 'hempcrete' which is hemp fibre and lime mixed to form a building material. Hempcrete can be used to make floors and walls, and is 100% non-toxic, breathable and durable.
Hempcrete is also 'carbon negative', mould resistant and fire resistant.
Source: National Geographic.
Paper
Hemp can be used to make paper to supplement the industry that currently relies totally on wood pulp.
While the ideal scenario is to have a 100% recycled paper industry, hemp fibre can also supplement this process as waste material from other hemp production can be used to make paper.
Hemp grows up to 20 feet tall in just four months, compared with pine trees that grow 1-2 feet per year.
Fuel
Hemp biofuel could replace petroleum fuels as the world transitions to sustainable practices.
Hemp plants are more environmentally friendly than other plants used to make biofuels such as palm. Because hemp does not require land to be cleared (causing deforestation and out of control fires) and grows so fast, it is a perfect material for biofuel production.
Studies have found that hemp can be used to make truly viable biodiesel, that can be used to power any diel-fuelled engine.
Related: How Is CBD Oil Made?
Purification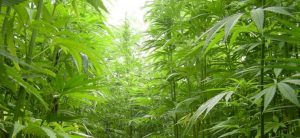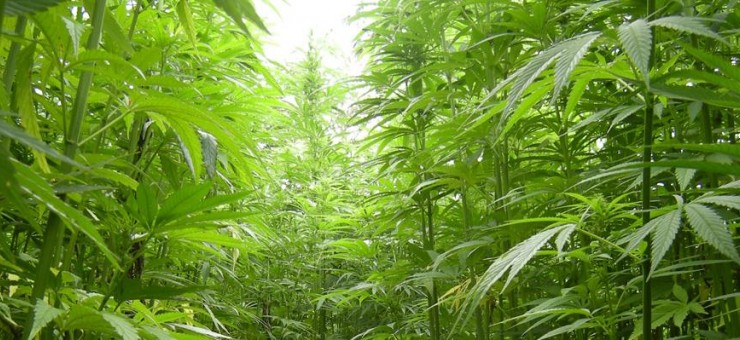 Hemp plants have the ability to purify contaminated soils and air pollution, as well as providing water filtration. Even in instances of radioactive contamination, hemp plants can safely dispose of harmful substances present in soil.
Soil and air purification using plants is called 'bioremediation' or 'phytoremediation' and could be the answer to cleaning up our planet.
Hemp fibre can be used to create water filters too, removing chemicals from drinking water.
Related: What is CBD Oil?
Want to know more about CBD oil? Get in touch.
At Aura CBD Oil UK we provide thousands of people across the globe with the highest-grade organic CBD oils natural has to offer.
Our CBD oils, pastes, skin balms and edibles are 100% natural, whole-plant, organic and full spectrum CBD extracts.
If you want to know more about using CBD oil to support your wellbeing, you can email us at info@auracbdoil.com or send us a message on Facebook.
If you enjoyed this article be sure to check out our blog, where we upload new content every week to keep you informed about the world of CBD.