Made from hemp, CBD oil is a natural, plant based food supplement.
Hundreds of thousands of people in the UK alone are using CBD oil as a supplement to support their wellbeing.
CBD oil can be taken in a variety of ways, including sublingually, (under the tongue), orally and even topically, (on the skin).
In this article we're going to dive into our top ten ways to add CBD oil to your food to give your meals a cannabinoid boost!
Can you add CBD oil to food?
YES. CBD oil can be incorporated into a balanced diet. You can use CBD oil in all kinds of foods, to give your meals additional cannabinoids, terpenes, fatty acids and anti-oxidants.
Why add CBD oil to food?
There are several benefits to adding CBD oil to your food.
If you don't like the taste of CBD oil, adding it to something tasty can mask the earthy flavour. This can be especially helpful if you're wanting to give CBD oil to your children or fussy pets.
Cooking with CBD oil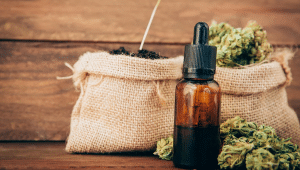 Because CBD oil is, well, oil-based, it is very versatile when it comes to cooking.
It's super simple to add CBD oil to cooking oils, as oils naturally blend together. CBD oil can also easily be added to salad dressings, smoothies and juices, sweet treats and porridge.
Next let's take a look at some pros and cons to cooking CBD oil.
Raw CBD oil vs. heated CBD oil
If you choose to cook with CBD oil, it will involve heating.
As with fruits and veggies, when CBD oil is heated some of the phytonutrients are lost in the process.
The CBD itself will stay intact, but other phytochemicals such as the terpenes are partly lost during the heating process. How many cannabis terpenes that remain in your CBD oil with depend on temperature and the amount of time cooking.
Most CBD oil has already been heated in a process called 'decarboxylation', which converts the cannabinoid acid CBDa in the hemp plant to CBD.
Raw CBD oils have not been decarboxylated, and so when you use raw CBD oil in your cooking, the decarboxylation process will happen during the cooking process. This means that you won't be losing any extra phytochemicals during the cooking process.
For this reason we recommend using a raw CBD oil for cooking, but any oil will work wonderfully.
Related: What is Raw CBD Oil and How is it Different?
How to add CBD oil to your food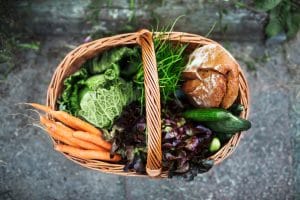 Firstly, we recommend always using organic, full spectrum CBD oils as these contain essential vitamins, minerals, plant fibre and chlorophyll.
If you want to cook the CBD oil, we would also recommend using a raw CBD oil for optimum results, but any natural, whole-plant CBD oil will work.
Here are our top 10 ways to add CBD oil to a balanced diet:
1. Salad dressings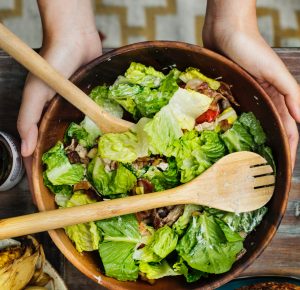 One of the most simple and delicious ways to prepare CBD oil is in a salad. Adding a few drops to a salad dressing will give the salad a cannabis boost, and will cover up the taste.
2. Smoothies and juices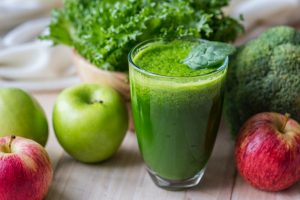 Probably the most common way of adding CBD oil to food is in smoothies and juices. It's super simple to do, and the earthy taste of the CBD will be undetectable. Just bear in mind that after mixing the oil will eventually float to the surface, so its better to drink up straight away.
3. Cooking oils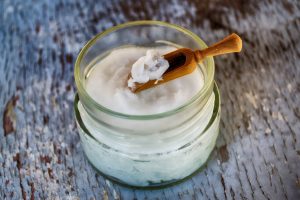 Adding CBD oil to cooking oils is easy to do and an amazing way to add CBD oil to your diet.
Put the cooking oil of your choice in a glass bowl over a pan of freshly boiled water, and add the CBD oil. The heat from the hot water will allow the oils to blend without cooking them.
We love to do this with coconut oil and turmeric – it gives it a gorgeous colour and the turmeric adds an immune boost!
4. Sweet treats
There are literally thousands of recipes these days for sugar free, vegan sweet treats, and these are perfect for adding a dash of CBD oil into the mix.
Try adding a few drops of CBD oil to some raw chocolate brownies!
5. Honey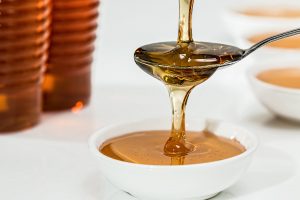 This is simple yet brilliant – perfect for trying to get fussy kids or pets to take CBD oil. Simply take a teaspoon of honey and stir in a few drops of CBD oil. The honey will completely disguise the taste and aroma of the CBD.
6. Raw chocolate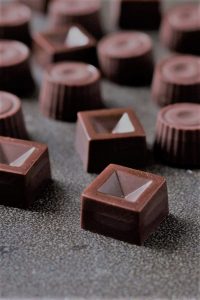 We add CBD oil to our famous organic raw chocolates. They contain just four ingredients and taste just like milk chocolate! Completely sugar free, gluten free and vegan, with the added benefits of raw cacao.
7. Seed and nut bars
Seed and nut energy bars are a perfect gluten free, paleo-friendly snack for when you're on the go. Simply mix seeds, nuts and some honey, (or maple syrup, date syrup, or agave syrup for the vegan option) and a few drops of CBD oil, and bake in the oven for 40-50 minutes.
8. Granola
Adding CBD oil to your homemade granola recipe couldn't be simpler. Just add a few drops of CBD oil to your oil of choice before you bake your granola mix in the oven in the oven.
9. Porridge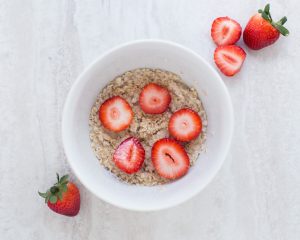 CBD oil can be stirred into breakfast porridge for a morning cannabinoid boost.
10. No-cream ice cream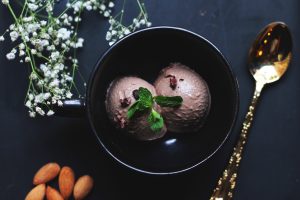 Forget Ben and Jerry's, making your own raw vegan ice creams at home is a delicious and nourishing alternative.
Try blending frozen bananas, a little cacao powder, some agave nectar and a few drops of CBD oil for delicious, healthy, sugar free CBD ice cream!
At Aura CBD Oil, we provide thousands of people all over the world with organic, full spectrum CBD oils, pastes, balms and edibles.
If you enjoyed this article, be sure to check out our blog where we post new content every week to keep you informed about the world of CBD.
If you have any questions about what we do at Aura, don't hesitate to get in touch. You can email us at info@auracbdoil.com or send us a message on Facebook, we love to hear from you!