How do you take CBD oil?
CBD oil is one of the world's most talked about food supplements. Hundreds of thousands of people in the UK alone are using CBD oil to support their wellbeing as part of a balanced health regimen. So, how do you take CBD oil?
That depends on what kind of CBD extract you have chosen to use. While CBD oil is the most common way to take CBD, there are so many ways you can add a cannabinoid boost to your wellbeing regimen.
If you do choose to use CBD oil, the best way to take it is by holding it under the tongue for several minutes until it is fully absorbed.
But there are so many healthy forms of CBD extract including skin balms, edible products such as organic raw chocolates and very soon, smoothie powders will come onto the market too.
In this article we'll go through the top 5 ways to take CBD and how to use them properly.
Top five ways to use CBD
Here are the top 5 different ways to consume CBD and the best way to use the different forms of CBD.
Related: 10 Delicious Ways to Add CBD Oil to Your Diet.
CBD oil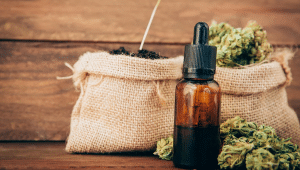 CBD oil is the most common way to take CBD. CBD oil is CBD in its natural oil form, and is easy to swallow and digest.
CBD oils have varying percentage values of the cannabinoid CBD in them. For example, our range of organic, full spectrum CBD oils range from as low as 2.5% CBD all the way up to 30% CBD.
Related: What is CBD Oil?
How do you take CBD oil?
We recommend that you take two to four drops of CBD oil, two to four times a day or as needed. And as we mentioned earlier, hold the CBD oil under the tongue for 2-5 minutes, until it has absorbed.
Alternatively, you can swallow CBD oil if you prefer. It can also be mixed with honey if you're not a fan of the taste! CBD oil tastes slightly earthy and while some people love the taste, others don't. Any natural sweetener such as honey, agave nectar or date syrup can be mixed with CBD oil to mask the taste.
CBD skin balms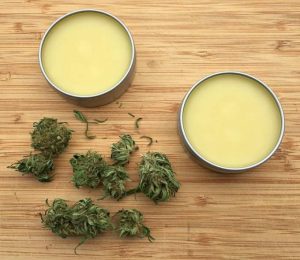 All kinds of skin products and cosmetics can be infused with CBD. Our CBD skin balm is 100% vegan, organic and natural and is perfect to keep skin moisturised and protected from the elements. Plus it's super rich in antioxidants for an anti-ageing effect.
How do you use CBD skin balm?
Let a generous layer of organic CBD balm sit on the skin and allow to absorb through the dermis.
CBD food products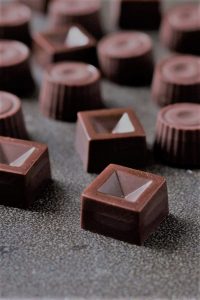 All kinds of foods can be infused with CBD.
The market has some glorious goodies that are healthy, vegan and sugar free, such as our CBD raw chocolates. These come in a pack of 30 so you can use them as a one-a-day supplement to support your wellbeing and give you a cannabinoid boost!
We recommend avoiding products that contain sugar such as CBD gummies or lollipops, as it seems a little counter-intuitive and kind of defeats the point of taking a health supplement!
CBD infused smoothie powders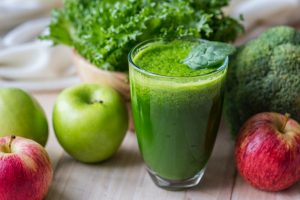 We have a very exciting announcement to make – we're bringing out a range of smoothie powders!
For months we've been trying to crack the code on how to infuse smoothie powders with a natural, organic source of CBD.
Up until now, most 'CBD' smoothie powders on the market were either made of hemp seeds, (which only contain tiny amounts of CBD), or CBD isolate.
CBD isolate a heavily processed form of CBD that contains no organic material other than CBD and comes in the form of a white powder or crystal. It has been classified as a 'novel food' by the Food Standards Agency. That means that it cannot be sold in the UK without a special license, and with good reason too, since not much is really known about the effects of CBD isolate.
But, as we move into a new era of CBD at Aura, we're so excited to announce our upcoming range of smoothie powders. We have finally found a way to preserve the natural integrity of CBD extract and combine it with superfoods such as spirulina, chlorella and wheatgrass.
Our smoothie powders will be made out of hemp flowers, NOT hemp seed. Hemp flowers contain the most CBD in the plant.
That means that they will be rich in CBD and other phytonutrients such as cannabis terpenes, fatty acids and flavonoids. Our Aura CBD smoothie powders will be CBD-rich, organic and full spectrum.
These smoothie powders can be mixed into your favourite smoothie recipes or simply mixed with a little water to make a CBD super greens shot!
Where to buy organic, high-grade CBD oil
Aura CBD Oil UK is one of the leading UK CBD retailers. We have helped thousands of people around the world support their wellbeing, naturally.
Our CBD oils, pastes, balms and edibles are always organic, full spectrum, whole-plant extracts  – and for fair prices too, because we believe wellbeing shouldn't cost the earth.
If you'd like to know more about what we do at Aura, or have any questions about CBD in general, you can send us an email at info@auracbdoil.com or send us a message on Facebook.
If you enjoyed this article be sure to check out our blog where we upload new content every week to keep you informed about the world of CBD.