Researching the right food supplements can be a little daunting. In our modern era there are thousands of different kinds of food supplements, all with different properties.
Here we've taken the time to simplify things a little bit and hopefully help you find the most powerful food supplements to help you create your own wellbeing, naturally.
In this article, we've rounded up the world's most powerful food supplements and the science behind them.
These supplements have been chosen because they are what we believe to be the most efficient when it comes to supporting overall health and wellbeing.
In our top 5 list of the most powerful food supplements in the world, we've gathered natural supplements that target different aspects of your wellbeing all at once, making them efficient, and hopefully helping you to simplify your wellbeing regimen.
With that being said, let's first briefly summarise the definition of a food supplement to give a little context.
Related: 10 Delicious ways to Add CBD Oil to Your Diet.
The definition of a food supplement
The European Food Safety Authority, or the EFSA, define a food supplement as the following:
"Food supplements are concentrated sources of nutrients (i.e. mineral and vitamins) or other substances with a nutritional or physiological effect that are marketed in "dose" form (e.g. pills, tablets, capsules, liquids in measured doses). A wide range of nutrients and other ingredients might be present in food supplements, including, but not limited to, vitamins, minerals, amino acids, essential fatty acids, fibre and various plants and herbal extracts."
In simple terms, this means that food supplements are products that contain a concentrated amount of nutrients, usually measured out in a dose such as a capsule.
For the sake of this article, we're referring to the items in this list as food supplements, but they may not necessarily come in the form of a pill or capsule. Some of these supplements can be made by you at home, without the need to go and buy a 'supplement' per se.
Also, some items on our list such as CBD oil don't necessarily have specific dose, because of legal or regulatory reasons.
So our definition of what a food supplement differs slightly from the EFSA's 'regulatory' definition. By food supplement we simply mean a substance you can eat that allows you to get a ton of nutrients, vitamins and minerals in one shot.
Now we've got that out of the way, let's get into the list!
Related: Why is CBD Oil Legal?
Our top five most powerful food supplements in the world
CBD oil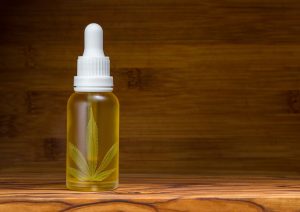 Chances are you've heard of CBD oil in the media over the past few years, since it is one of the most talked about food supplements in the world. And with good reason too.
CBD oil is made from CBD-rich hemp extract. The active ingredient, CBD, is a cannabinoid like THC, but does not get you high.
Unfortunately due to regulatory standards we cannot make any medical claims about the benefits of CBD oil. But we strongly recommend you research CBD oil for yourself so you can educate yourself on this amazing food supplement. We think the anecdotal evidence speaks for itself.
Related: Top Five Ways to Use CBD Oil.
Turmeric/curcumin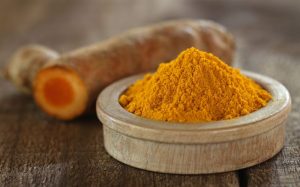 Wonderfully simple yet powerful, curcumin is a compound naturally occurring in turmeric.
Endless research has found that turmeric has powerful immune-boosting properties. It's perfect to use as a cold and flu preventative in the winter.
Turmeric/curcumin is also a potent anti-inflammatory and has been found to relieve the symptoms of arthritis as well as inflammatory skin conditions.
It is also a powerful antioxidant that counteracts the damaging effects of free radicals in the body, slowing the ageing process.
We recommend using fresh turmeric, which can be ground up into a paste using a pestle and mortar or put through a juicer. If you can't access any fresh turmeric, source some organic turmeric powder and mix with some coconut oil to take orally. Combine the turmeric with black pepper to increase the absorption.
Evening primrose oil
Evening primrose oil is made from the seeds of the evening primrose plant.
Since it's super rich in essential fatty acids, it can greatly improve the appearance of the skin, hair and nails.
But the most common and powerful use for evening primrose oil is maintaining a healthy reproductive system in women. Regularly using evening primrose oil can help ease the symptoms of PMS and menopause.
It's the fatty acids in evening primrose that allow it to work its magic, by restoring depleted fatty acids and reducing inflammation.
It is for this reason that evening primrose oil is also used to soothe the symptoms of eczema.
Related: The Anti-Ageing Benefits of CBD.
Ashwagandha
Ashwagandha, also called Indian ginseng, is a plant in the nightshade family. It has been used as a medicine for thousands of years and now we have the science to back it up.
Research has found ashwagandha to be an effective natural remedy for anxiety and depression, and has the ability to reduce levels of cortisol in the bloodstream, (cortisol = stress hormone).
In one six week study, 88% of participants who took ashwagandha experienced an improvement in the symptoms of anxiety and depression, in comparison with 50% who took the placebo.
Boswellia/frankincense
Boswellia resin, or frankincense, is a truly amazing food supplement. It is a powerful anti-inflammatory and so can reduce the symptoms of inflammatory skin disorders and arthritis, as well as inflammatory bowel diseases such as Crohn's.
Research has also remarkably found that burning frankincense and inhaling the vapour can also relieve the symptoms of anxiety and depression as it improves signalling in the nervous system resulting in an uplifted mood and soothed fight or flight response.
Related: 7 Uses of Hemp that Could Change the World.
Where to buy organic, full spectrum, high-grade CBD oil
At Aura CBD oil we have helped thousands of people across the globe create their own wellbeing, naturally.
Our CBD oils, pastes, balms and edibles are always 100% natural, organic, full spectrum, whole plant extracts because we believe these are the best way to support and maintain a healthy body and mind.
If you have any questions about what we do at Aura you can send us an email at info@auracbdoil.com or send us a message on Facebook.
If you enjoyed this article check out our blog where we upload new content every week so you can stay informed about the world of CBD.