If you're reading this article, chances are you've heard of CBD oil, a food supplement made from hemp, who's active ingredient, CBD, is a non-psychoactive cannabinoid.
And it is also likely that you know at least one person who uses CBD oil to support their physical and mental wellbeing. The internet is absolutely FULL of testimonials regarding CBD oil and it only takes a quick google search to understand why CBD has grabbed so much of the public's attention in recent years.
But regulatory changes set by the MHRA (the Medicines and Healthcare Products Regulatory Agency), has meant that anybody who sells CBD oil are no longer allowed to make any claim regarding the efficacy or potential benefits of CBD oil.
Why can't you make medical claims about CBD oil? In this article we explain everything about making medical claims regarding CBD oil. We'll cover what the MHRA consider to be a medical claim, and why CBD oil companies are not allowed to make them.
If you're a curious customer who is wondering why your CBD retailer won't discuss certain topics, or if you sell CBD oil yourself and want to get the lowdown on the legal situation, read on.
Related: Why is CBD Oil Legal? [2019 Update]
Why can't you make medical claims about CBD oil?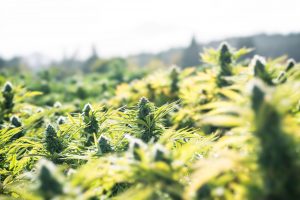 Anyone who sells CBD oil, either online or in a shop, is not allowed to make any medical claims about CBD oil in their advertising.
'Advertising' includes, but is not limited to, posters and leaflets, webpages, blog articles, social media pages, customer testimonials and reviews that you share or publish. Pretty much anything that you create to represent your business in any way.
Now, if you do not sell CBD oil, you can pretty much go to town with making medical claims. You can share your own experiences, or the experiences of others, and cite medical research anywhere you like.
Related: The Top 5 Most Powerful Food Supplements in the World.
The MHRA's 2016 ruling
In 2016, the MHRA released a statement regarding CBD oil:
"We have come to the opinion that products containing cannabidiol (CBD) used for medical purposes are a medicine. Medicinal products must have a product licence (marketing authorisation) before they can be legally sold, supplied or advertised in the UK, unless exempt. Licensed medicinal products have to meet safety, quality and efficacy standards to protect public health.
If you use CBD and if you have any questions, speak to your GP or other healthcare professional.
We have written to UK CBD stockists and manufacturers to inform them of our view. We can provide regulatory guidance to any company who may wish to apply for a licence."
This statement had the CBD industry pretty shaken up at first. If CBD oil was a medicine, it meant that only pharmaceutical companies and pharmacists would be able to sell it, and people might need a prescription to get it. It seemed like we would no longer be able to provide our customers with a natural substance that was changing their lives for the better.
But, there is something very important to note about the MHRA's position on CBD oil:
"We have come to the opinion that products containing cannabidiol (CBD) used for medical purposes are a medicine."
That 'used for medical purposes' part is important. That means that CBD oil is only a medicine if it's used as a medicine.
This is where it gets a little complicated, so stay with us. Whether or not CBD oil is used as a medicine depends on the MHRA's definition of what a medicine is.
Related: The Anti-Ageing Benefits of CBD.
What is a medicine? The MHRA's official definition
The MHRA defines a medicine as:
Taken from their official document 'A Guide to What is a Medicinal Product'.
"Any substance or combination of substances presented as having properties for treating or preventing disease in human beings; [the first/presentational limb]
Any substance or combination of substances which may be used in, or administered to, human beings, either with a view to restoring, correcting or modifying physiological functions by exerting a pharmacological, immunological or metabolic action, or to making a medical diagnosis" [the second/functional limb]
The first part of the definition states that any product that is presented as being able to treat or prevent any disease is classified as a medicinal product.
That is where medical claims come in. If a CBD company makes any claim anywhere in their shop, website, or social media accounts as to any potential benefit of CBD oil, they are making a medical claim. And that means they are selling CBD oil as a medicine. Which in turn means they are selling a medicine without a licence, which is against the law.
That means that anyone without a licence to sell medicines must sell CBD oil as a food supplement and cannot make any claims regarding any potential benefits of CBD oil, (which would make it a medicine. Makes SO much sense, right?) Which brings us to our next question.
Related: Is CBD Oil a Good Investment in 2019?
Is CBD oil a food supplement, or a medicine?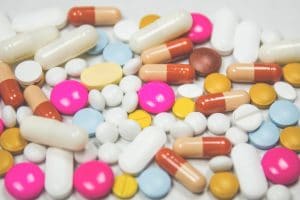 According to the MHRA, CBD oil is a medicine when it is used/advertised as such. Which leaves the door open for CBD oil to be sold as a food supplement.
But that could lead the public to become confused. Since the only difference between 'medicinal' CBD and 'supplemental' CBD is branding and nothing more. The organic, full spectrum CBD oil you can buy from us could be classified either way simply based on how we market it.
It is our belief that CBD oil should be available to everybody who chooses to use it. We also believe that CBD oil is a food supplement, and should be treated as such.
We also understand why the MHRA does not want CBD companies to go around making bold claims about CBD oil, or market it for any one disease in particular. However, we do think that CBD oil companies should be able to point their customers to peer reviewed research regarding CBD, so that the public can inform themselves.
Related: How Do You Take CBD Oil?
Where to buy organic, full spectrum, high-grade CBD oil
At Aura CBD Oil UK we have helped thousands of people across the globe create their own wellbeing, naturally.
Our CBD oils, pastes, balms and edibles are always 100% organic, natural, full spectrum and made with whole-plant CBD extract made in Europe.
If you'd like to know more about CBD oil or what you read in this article, you can get in touch by sending us an email at info@auracbdoil.com, or send us a message on Facebook.
If you liked this article, be sure to check out our blog where we upload new content every week you keep you informed about the world of CBD.