How to know if CBD oil is real: your ultimate guide
CBD oil has become of the world's most talked about supplements. There are now thousands upon thousands of CBD oil companies, making the CBD market a confusing place. So, how to know if a CBD oil is real?
With so many choices, and CBD oil still being relatively new to most people, it can be really difficult for consumers to feel they are making the right decision.
It's so important that you make sure the CBD oil you buy is genuine and therefore effective for you and your family. A high-quality CBD oil can be a powerful way to support your wellbeing.
In this article our goal is to arm you with the knowledge you need to make the right decision when it comes to choosing CBD oil. We'll tell you how to know if CBD oil is real, so read on for everything you need to know about shopping for CBD oil.
The truth about the CBD oil market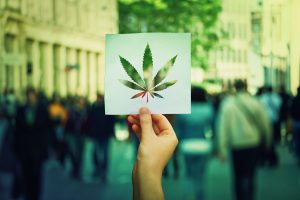 It's crazy how many brands of CBD oil there are on the market now. And as a consumer it's getting increasingly confusing; some CBD oil is so cheap it makes you wonder if it's too good to be true.
In fact, since the CBD oil market is still fairly unregulated around the world, there is a LOT of fake oil out there. Just one search on Amazon will throw up thousands of search results with VERY suspicious oils.
So, how can you be sure that the CBD oil you buy is real?
How to know if CBD oil is real
How to know if CBD oil is real? Here's your ultimate guide on what to look for when buying CBD oil.
Afterwards we'll summarise some red flags and some good signs to look for too.
Our guide on how to know if CBD oil is real
How is the oil described by the seller? Does the seller tell you the type of CBD extract it is? There are different kinds of CBD oil such as full spectrum and broad spectrum. If it doesn't say anything about this, it's not a good sign.
Related: The Difference Between Broad Spectrum and Full Spectrum CBD Oil
Does the oil have a very high percentage written on the label? With CBD oil, it's really only possible to go up to 60% before the solution becomes solid. Any oils that claim to be higher than that are most probably fake. This is because any concentration higher than that would become a paste rather than an oil as it would be too thick.
Related: What is CBD Paste?
What is the appearance of the oil? CBD oil should be either green, brown or amber in colour. If it's clear or very transparent with little to no colour, then the oil is most likely made with CBD isolate, mixed in with some kind of vegetable oil. CBD isolate is still 'real' CBD, but right now the EU is advising against oral consumption of CBD isolate until more is known about it.
Related: The Difference Between Full Spectrum CBD Oil and CBD Isolate.
What does the oil smell and taste like? Genuine CBD oil should smell and taste earthy or like cannabis. It usually doesn't taste particularly nice unless it's been flavoured with something. If it is flavourless and odourless again it could be made with CBD isolate and isn't the best choice.
Related: What Does CBD Oil Taste Like?
Does the oil make medical claims on the label? In the UK CBD oils shouldn't refer to any particular conditions. If they do, it doesn't mean that the oil isn't real, but it could mean that either the seller is knowingly breaking regulations, or more likely they don't really know much about the industry. No CBD seller should make promises to you about what their CBD oil can do, as its unethical to do so.
Related: Why You Can't Make Medical Claims about CBD Oil.
What do the ingredients say? The ingredients should list some form of CBD extract. It might say 'Full spectrum CBD extract' or '16% CBD paste'. However it's put, it needs to say something with CBD in it. Some products that advertise themselves as CBD products actually only contain hempseed oil, which contains only trace amounts of CBD, like this Holland and Barret CBD cream.
Red flags to look for
Now we've gone through how to tell if a CBD oil is real. Here's a short list of red flags to look out for when buying CBD oil.
We don't recommend you buy anything made in China or made from Chinese hemp. China's health and safety regulations are not the same as the UK and as a result many products that come from China can be contaminated. They also tend to be lower quality, and tests have often found them to contain little to no CBD.
Don't buy any CBD oil with a suspiciously low price point. If an oil is described as 60% CBD oil and it's £8 on Amazon, it's not genuine.
Be sceptical of any oils that claim to have very high mg content. For example, an oil that claims to contain 10,000 mg of CBD but only costs £20 is fake. It would cost far more than £20 to make an oil containing 10,000 mg of CBD, let alone selling it for that price.
What to look for in a high-quality CBD oil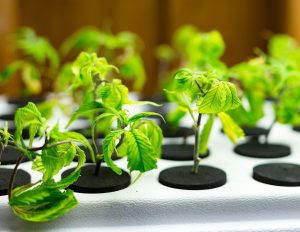 The importance of a high-grade CBD oil is paramount. If you want a CBD oil that really works to support your wellbeing, you need to make sure that what you're buying is the best quality for your budget. Otherwise you may as well throw your money down the drain.
Here is a list of what to look for in a high-quality CBD oil that will actually work
Look for full spectrum or broad-spectrum extracts. Full spectrum extracts contain CBD as well as all the other cannabinoids such as CBG, CBN and of course, THC in trace amounts. The full cannabinoid profile of full spectrum CBD oil had added benefits for supporting your physical and mental wellbeing. Broad spectrum CBD oils contain all the cannabinoids besides THC, so are better for people who prefer not to take THC.
Look for organic oils or oils made from hemp grown without pesticides, like ours at Aura.
The highest-grade, CBD-rich hemp is usually grown in Europe in countries like Poland and Bulgaria because the climate is ideal. Cannabis is almost always grown in the US or Holland due to legalisation. Choose oils that are either made from European hemp or from American or Dutch cannabis.
Related: How is CBD Oil Made?
Now you understand how to know if CBD oil is real, here's where to buy organic, high-grade CBD oil in the UK.
Where to buy high grade, organic CBD oil in the UK
At Aura CBD Oil UK we pride ourselves on being one of the original CBD retailers in the UK, and one of the first to commit to an entirely organic CBD range made from CBD-rich European hemp and organic American cannabis.
We sell the highest-grade CBD oils, pastes, balms and edibles nature has to offer, as well as a bath and beauty range infused with full spectrum CBD oil. We have also just launched a broad-spectrum CBD range made from CBD-rich cannabis strains.
If you have any questions about CBD or what we do at Aura, you can send us an email at info@auracbdoil.com or send us a message on Facebook.
If you liked this article be sure to check out our blog where we upload new content every week to keep you informed about the world of CBD.