CBD oil is a food supplement made from hemp plants. The active ingredient in CBD oil is the cannabinoid CBD, which is non-psychoactive.
We've all heard about CBD oil as a food supplement for humans, but can you give CBD oil to dogs?
A lot of recent research in the field of veterinary medicine has uncovered that CBD oil may be able to help dogs with osteoarthritis and epilepsy.
But even with this emerging research, there has been a lot of confusion in the media over whether CBD oil is safe for dogs, and whether it is even legal to give CBD oil to dogs.
In this article we will discuss the latest research regarding CBD oil for dogs. We will also cover the legal guidelines when it comes to prescribing CBD oil for dogs in the UK.
Related: Why is CBD oil legal?
Can you give CBD oil to dogs?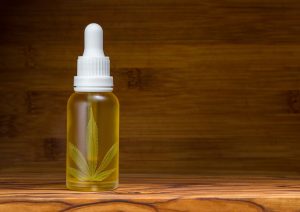 Yes, CBD oil can be given to dogs. In fact, the latest research shows that CBD oil can be highly effective in treating osteoarthritis and epilepsy in dogs.
Below we'll break down the benefits of giving CBD oil to dogs, the latest research, and the safety of CBD oil when it comes to treating dogs.
Is CBD oil safe for dogs?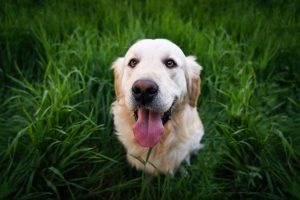 Research tells us that CBD oil, as long as it is used in moderation, is safe for dogs.
However, it is crucial that CBD oil is not confused with cannabis oil. This is because THC, the psychoactive compound in cannabis, is highly toxic to dogs and can cause a severe adverse reaction.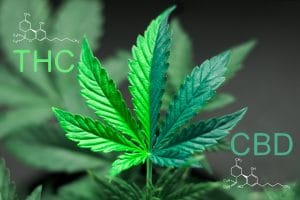 CBD oil is made from hemp, the non-psychoactive strain of cannabis, from the cannabis sativa family. Since CBD oil is naturally very low in THC, it is safe for dogs to consume in small amounts.
Related: The Difference Between CBD Oil and Hemp Oil.
Research into CBD oil for dogs
For many pet owners, CBD oil has given their dogs a safe, natural alternative to harsh pharmaceuticals, or has worked where drugs have failed.
Veterinary researchers at Cornell University have uncovered some incredible benefits of using CBD oil to treat dogs with various health conditions.
Leading researcher Sarah McGrath has published several studies over the last two years into the safety and efficacy of using CBD oil to treat dogs with epilepsy and osteoarthritis.
McGrath's research involved giving CBD oil to a sample group of dogs twice daily for 12 weeks and comparing the results with a placebo group.
Related: How to Take CBD Oil.
Below is a breakdown of their findings.
CBD oil for dogs with osteoarthritis and pain
In a ground-breaking study, McGrath and her research team found that CBD oil is a safe and effective treatment for dogs with arthritis and associated pain.
After 12 weeks of taking CBD oi, over 80% of dogs had a significant reduction in pain, and increase in mobility and improvement in overall quality of life. McGrath found no discernible side-effects from the use of CBD oil.
This study paved the way for CBD veterinary research, and opened the doors for a natural, effective medicine to change the lives of dogs and their owners.
Related: The Top 5 Most Powerful Food Supplements in the World.
CBD oil for epileptic dogs
When it comes to CBD oil for dogs with epilepsy, McGrath's findings were a little more complex. 50% of dogs experienced a reduction in seizure frequency, but this figure was only slightly more significant than the placebo group.
However, the study did find that the higher the amount of CBD in the dog's bloodstream, the more significant the reduction in seizures. This suggests that CBD oil does work to reduce seizures in epileptic dogs, and that higher doses are more effective.
This lead McGrath and her team to question whether higher doses were needed to set the CBD group out from the placebo group.
Is CBD oil legal for dogs?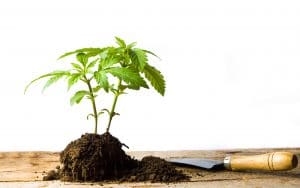 CBD oil is legal for dogs and is even available on prescription in the UK.
The Veterinary Medicines Directorate is the government department responsible for regulating medicine for animals.
In 2018 the VMD released a statement classifying CBD oil as a veterinary medicine. That means that CBD oil is now available on prescription by veterinarians in the UK.
Since there are no CBD oils that have been made for animals specifically, vets in the UK are prescribing CBD oil marketed for humans.
There are no specific requirements a CBD oil must have in order to be given to dog, but we think organic, full spectrum CBD oil is best.
Because of regulations set by the VMD, CBD retailers, us included, cannot recommend their CBD oils for use on animals without a special license. So far in the UK, no retailer has this license. But that does not mean a vet cannot prescribe CBD oil, it just means that CBD oil cannot be advertised specifically for dogs.
Where to buy high-grade, organic, full spectrum CBD oil in the UK
At Aura CBD Oil UK, we have helped thousands of people around the world create their own wellbeing, naturally.
Our CBD oils, pastes, balms and edibles are always 100% natural, organic, full spectrum whole-plant extracts made from European hemp.
If you have any questions about CBD oil, you can send us an email at info@auracbdoil.com or send us a message on Facebook.
If you liked this article be sure to check out our blog, where upload new content every week to keep you informed about the world of CBD.