In this article we'll cover what we do at Aura CBD Oil Supplier UK and give helpful advice on how to get started in the CBD industry.
We'll cover why working with us could set you out from the competition and help you create a thriving CBD oil business.
If you're looking for a CBD supplier in the UK or want some industry-specific advice on how to set up your own CBD oil company, read on.
Related: What is CBD Oil?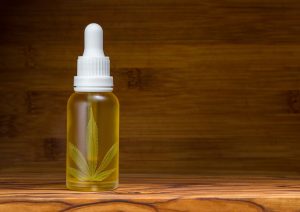 Why work with Aura CBD Oil Supplier UK
At Aura we have been working with CBD since 2013, making us one of the longest-standing UK based CBD suppliers in the UK.
We became the only UK-based CBD Oil Supplier to sell 100% organic CBD products, setting us apart from the rest and building us a strong, loyal client base with huge customer satisfaction.
Here's why choosing Aura CBD Oil Supplier UK could help you create a sustainable, successful and satisfying career in the CBD industry.
What to expect working with us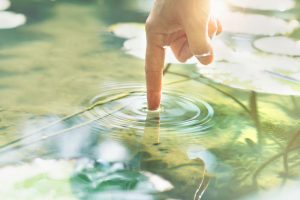 Competitive prices and low start-up costs. We don't hit you with a crazy-high MOQ so that you can feel secure as you build your presence and client base.
Related: About Working with Aura.
High-grade, whole-plant, full spectrum and organic CBD extracts that will ensure customer satisfaction. We make sure that our CBD extracts work for our customers to help them create their own wellbeing, naturally and effectively.
Related: What Is Full Spectrum CBD Oil?
Only UK supplier selling an entirely organic range of CBD oils, pastes, balms, edibles and skincare.
A suppler with years of experience and expert knowledge.
A friendly, one-to-one service.
Cutting out middlemen by buying direct from a producer. We make all our own CBD products and produce our high-grade extracts in Europe.
Related: The Ingredients of a Good Quality CBD Oil.
Only UK wholesaler who offers the raw material CBD paste as part of our wholesale package.
Related: All You Need to Know About CBD Paste.
Fast ordering and shipping process. We dispatch fast and get your parcel out to you next day express.
A trusted name with an already established reputation.
Expert advice and training.
Unique and diverse product range. We sell CBD oils, pastes, balms, edibles and bath body products.
Related: The Anti-Ageing Benefits of CBD.
Professional, attractive and memorable branding. Attract new customers with a recognisable, trusted brand.
White label available. This can give you the freedom to build your own CBD brand.
100% vegan and cruelty free.
Now that you know what to expect from us, let's take a broader view of the CBD industry as a whole.
Why work with CBD oil?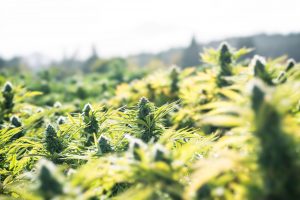 The CBD industry is one of the fastest growing of its kind to date. Millions of people across the globe have begun using CBD oil to support a healthy body and mind.
Related: 7 Uses of Hemp that Could Change the World.
Aura CBD Oil Supplier UK was set up because we believe in CBD and how it changes the lives of people and animals alike. Working with CBD is an amazing opportunity to grow as a business, tap into a thriving industry and get to help make a real difference.
The CBD market is expected to be worth an incredible $20 billion by 2024, making now a perfect time for new businesses to invest in CBD in the UK.
As one of the leading CBD oil suppliers in the UK, we at Aura are sharing what we believe to be the formula for a successful CBD company, big or small.
How to have a successful CBD oil business
Hands down THE most important factor in the success of a CBD oil business is customer satisfaction.
Of course other factors such as branding, marketing strategies, pricing and geographical location all have an influence too, but in our years of experience in the CBD industry we have found these factors to really only be secondary.
That is because CBD oil, in many if not most cases, becomes a part of a person's healthy lifestyle. That means that for consumers, choosing the right CBD oil becomes as important as choosing their food.
The CBD extracts that you sell need to work for your clients. It's one thing to sell CBD oil, but it's another entirely to keep your client base loyal. You have to give them a reason to choose your CBD oil above other, cheap oils made in China.
That's why the quality of your oil is of the utmost importance. You might be able to source some very cheap CBD oils and sell them on at competitive prices. But if your CBD extracts are not high-grade then they will not help your customer create and maintain their wellbeing and they will go elsewhere.
Our top tips for a successful CBD oil business
Find a supplier of the highest-grade CBD oil the market has to offer. This will set you set you out from everyone else. Go for organic, full spectrum extracts made from European hemp, like ours at Aura.
Choose your target audience. Think about the kind of people you'd like to sell to. It's usually best to choose a demographic that you have a lot in common with, so that you can better understand, empathise with and satisfy your customers.
Choose stand-out branding that reflects your ethos. You can choose to buy oils that are already branded, or go for a white label option and build your own brand. At Aura CBD Oil Supplier UK we offer both ready-labelled and white-label CBD products at competitive prices with low start up costs.
Maintain a positive attitude. This might sound like a tired cliché but it's one for a reason. When you have a positive mindset, it's reflected in your brand. Your customers can tell the difference between a CBD company that loves what they do and one that doesn't.
The four points listed above are not the only things you'll need to consider when setting up your CBD oil company, but we believe they are the most important. Those four concepts are what helped Aura CBD Oil Supplier UK become the leading organic CBD oil retailer and wholesaler.
What's next?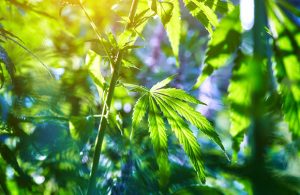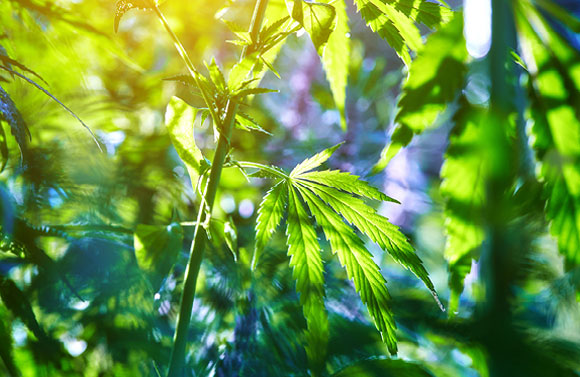 If you would like to know more about what we do at Aura or starting your own CBD oil company, you can send us an email at info@auracbdoil.com. We're always happy to answer your important questions.
You can also get in touch with us via our Facebook page.
To learn more about CBD and the CBD industry, check out our blog where we upload articles on everything you need to know about the world of CBD.