At Aura we've been working behind the scenes for months to bring you our new broad-spectrum range, Core CBD.
Core is something we are immensely proud of and a progressive new addition to the Aura brand. In this article we're going to explain the benefits of our Core CBD range and how it is different to Aura CBD Oil.
Introducing our new Core CBD range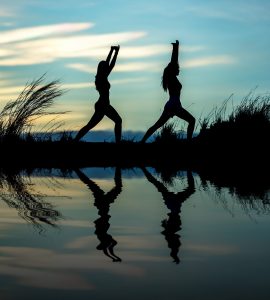 Core is made with high-grade cannabis plants grown in Colorado, which are then extracted and distilled to create an exceptionally high quality, pure CBD extract.
This extract is also rich in CBG, which in case you didn't know, is fast becoming of great interest to the cannabinoid research community, boasting a wide range of benefits.
Core CBD is 100% THC free, making it perfect for athletes and other professionals who need to be drugs tested.
Core CBD oils are made with MCT oil – a killer combination for post-workout recovery, reducing muscular inflammation so you can train harder, faster.
We also worked hard to make sure that Core CBD remains affordable, and you won't find these prices anywhere else.
Our Core CBD plus CBG 1500mg in MCT oil is just £44.99. (Compare that to Provacan's 1200mg oil at almost £70!)
Our vision for Core CBD
Core CBD is an affordable, high-grade, 100% broad-spectrum CBD range.
In our years in the industry, we noticed that any broad-spectrum, THC free CBD products were always hugely expensive, or potential fakes.
And so we created Core with a vision to provide our customers around the world with high-grade, no BS, THC free CBD oils and extracts, that retain the benefits of CBD and CBG.
Related: What is CBG and how does it compare to CBD?
How is Core CBD different?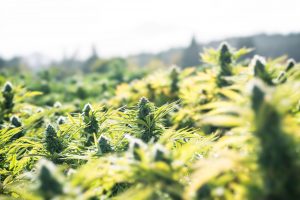 How does Core compare to the original Aura CBD oil range?
Aura is made with full spectrum CBD extract, while Core CBD is made with broad-spectrum extract.
This makes them distinctly different, with different benefits for each.
Below we explain how they are different to help you understand which range is right for you.
What is broad spectrum CBD oil?
Broad-spectrum CBD oil contains a broad but not full spectrum of cannabinoids that naturally occur in cannabis plants.
CBD, THC and CBG are all cannabinoids, and there are over 120 known cannabinoids that have been discovered by scientists to date.
Broad-spectrum CBD extracts are made by taking full-spectrum CBD extracts and processing them further by distilling them.
The result is an extract that has 0% THC, and so can be circulated more widely than full-spectrum extracts as they still contain trace amounts of THC, which is a controlled substance almost everywhere in the world.
The extracts also contain less of the other cannabis compounds too, such as the other cannabinoids and beneficial things like terpenes, flavonoids and fatty acids, although some are still retained.
However, the CBD content is a lot higher in broad spectrum extracts, which can be up to 90% CBD.
Broad-spectrum CBD is an amber colour and has the consistency of resin.
What is full spectrum CBD oil?
Full spectrum CBD contains a full spectrum of cannabinoids that naturally occur in cannabis plants.
Full spectrum CBD oil is made by taking cannabis plants and then putting them through a supercritical CO2 extraction machine.
The resulting extract is rich in CBD, as well as other cannabinoids and nutrients such as fatty acids, flavonoids, terpenes etc. This is great as these phytonutrients all have benefits of their own.
However, it also contains THC, which for some people can be a major con of full-spectrum CBD oil.
Full spectrum CBD extracts are a thick, dark green paste.
Related: What are Cannabis Terpenes and Flavonoids?
The Benefits of Core CBD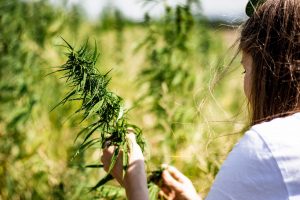 So now we've explained the key differences between Core CBD and Aura CBD. Let's just run through the benefits of Core CBD and how is compares to our original brand Aura.
Core CBD is made with MCT oil, while Aura is made with hempseed oil. The MCT oil is especially effective for aiding recovery, reducing inflammation and maintaining healthy levels of cholesterol.
Core CBD contains 0% THC, whereas Aura contains trace amounts of THC. Therefore Core CBD is more suitable for children and animals, or anyone who is especially sensitive to THC. It also perfect for anyone who must undergo drugs testing such as athletes and police officers.
Core CBD is very competitively priced when compared with other brands such as Provacan.
Core CBD and Aura CBD both contain CBG, another beneficial cannabinoid.
Core CBD is made with an incredibly pure, high-grade CBD extract made with cannabis plants in Colorado.
Where to buy Core CBD and Aura CBD Products
Shop here for the full range of Aura, Ecologie and Core CBD brands.
If you have any questions about any of our products or what we do at Aura don't hesitate to get in touch. You can email us at info@auracbdoil.com or send us a message on Facebook.
Check out our blog where we upload new content regularly to keep you informed about the world of CBD.